Good Monday Morning!
Several years ago, I could never have imagined a Real Estate market like the one we are seeing today. Typically, if mortgage interest rates rise, home prices decline to compensate. Just the opposite takes place when rates go down. To me, this is a logical housing market and kind of the way that it has always been. Now comes a situation where mortgage rates have increased from as low as 2.5% to now over 8% and we have not witnessed any real reduction in home prices. Wow! It seems that a decade of low mortgage interest rates, where homeowners either purchased or refinanced their home at record low mortgage interest rates has kept them from wanting to sell into a market with todays higher interest rates. The result of this has been low inventories. Home inventories have remained lower than demand and this has created a weird situation where home values have been very stubborn in regards to declining. Can this situation exist much longer? My prediction is a big "NO"! I think that we may see home values remain higher than what we might expect with high interest rates, but consumer demand is waining and this will begin to pressure home values in most markets. Time will tell this story. The following is an article from "Realtor.com" that talks about this very situation.
Mortgage rates have risen yet again, reaching 7.63% on average for a 30-year fixed-rate loan for the week ending Oct. 19, according to Freddie Mac.
That's up from last week's 7.57%, which was already hovering at a 23-year high.
What's more, recent economic indicators have "raised concerns regarding the inflation outlook and the likelihood of further Federal Reserve interest rate hikes," says Realtor.com® economist Jiayi Xu. This, in turn, could "increase the possibility of mortgage rates hitting 8% in the coming months."
All of this could further shake the already shaky housing market.
How rising mortgage rates may affect home prices
Homebuyers haunted by high interest rates might wonder: Won't home prices fall to balance things out? Not yet, at least.
"High home prices continue to compound the sting of high mortgage rates," notes Realtor.com Chief Economist Danielle Hale in her weekly analysis.
In September, listing prices clocked in at a national median of $430,000. And for the week ending Oct. 14, that number held steady, no higher or lower than this same week last year.
This holding pattern has been the norm lately.
"We have seen the nation's median listing price grow or remain flat on an annual basis for the past 13 weeks," says Hale. "Taking an even bigger step back, the median listing price has registered within 1% of the prior year's price since May."
The good news is that prices are not expected to head much higher for the remainder of the fall season. In fact, Oct. 14 was at least the first time in seven weeks that prices have not risen annually, suggesting that high mortgage rates may be finally dampening demand.
"Home prices seem to be falling in line," adds Hale.
Why home sellers remain hesitant to list
In addition to facing higher prices and mortgage rates, home shoppers simply don't have many houses to buy.
For the week ending Oct. 14, new listings were down by 4.4% compared with a year earlier. Plus, the total number of homes for sale—which includes new listings and homes already on the market—is down by 2.7% and has been dwindling for 17 weeks straight.
This rampant reticence reflects the worry potential sellers have about trading in their current lower-rate mortgages for today's elevated rates. Basically, financing fears are freezing them in place.
"With the number of homes for sale already limited, a decrease in new listings is likely to weigh on existing-home sales in the months ahead," warns Hale.
While Hale says the seasonal buildup that makes this the best time to buy relative to the rest of the year is happening, in general, housing remains undersupplied. In fact, the number of homes for sale in September 2023 came in at 45.1% below pre-pandemic levels.
Despite a harsh market, homes are selling faster
One might think that homebuyers' affordability struggles suggest homes are languishing on the market. But instead of scaring off buyers, the pace of sales is picking up slightly.
For the week ending Oct. 14, homes spent one day less on the market than the same week last year. In other words, there are still eager homebuyers ready to pounce on decent properties.
"Despite affordability challenges, a general lack of interest among sellers has kept the market relatively competitive," says Hale.
All of this suggests that, in spite of the current market's triple whammy of rising interest rates, high home prices, and low inventory, buyers aren't spooked.
"Buyers still seem willing to make offers on many of the homes that come to market," says Hale.
Have An Awesome Week!
Stay Healthy! Stay Safe! Remain Positive! Trust in God!
THIS WEEKS HOT HOME LISTING!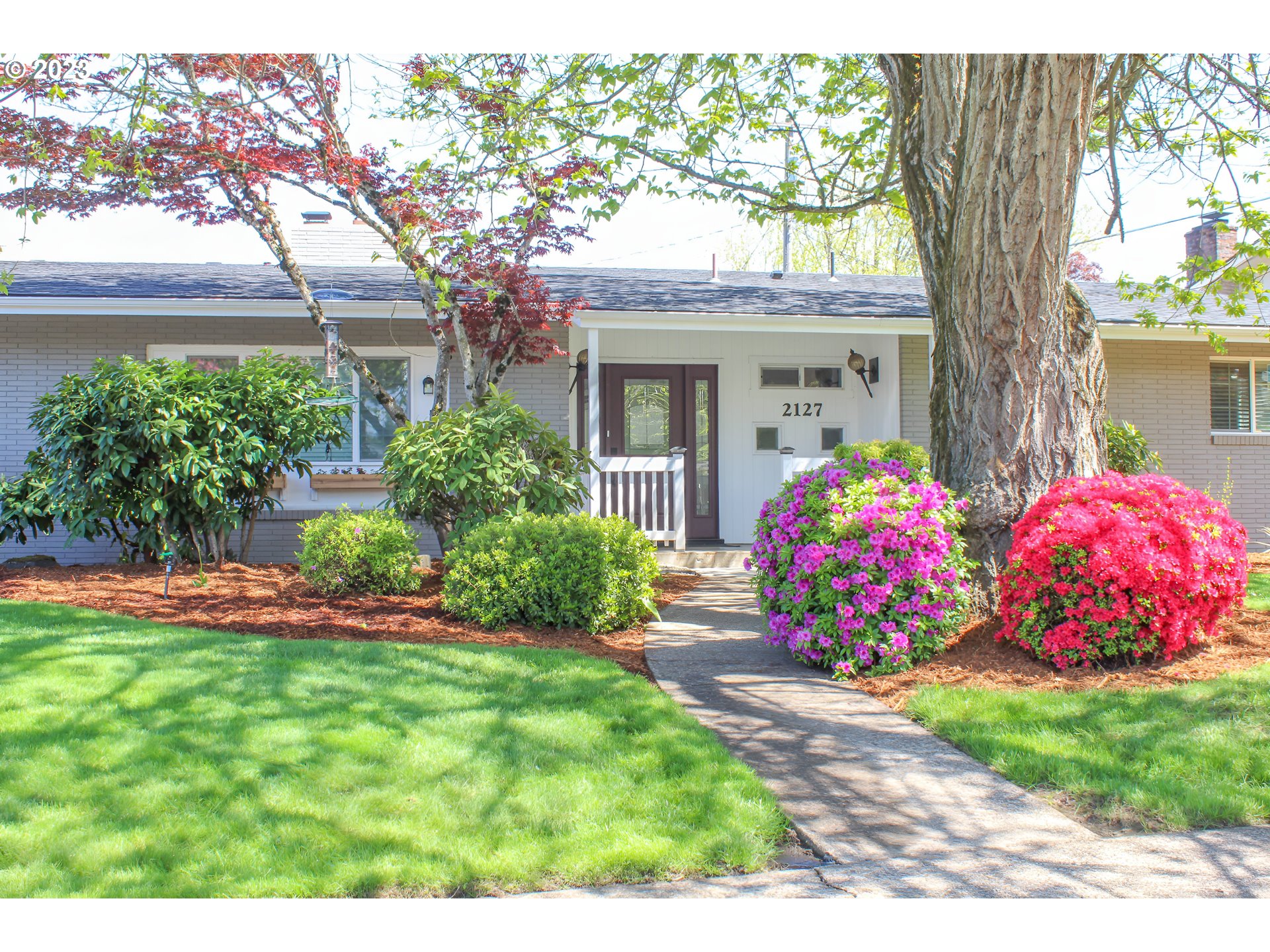 2127 Silver Lea Ct, Eugene, OR
Price: $599,900 Beds: 3 Baths: 2.5 SqFt: 2018
This single level ranch style home is located in a wonderful cul-de-sac and a short distance to the brand-new North Eugene High School. The covered front porch welcomes you to this turnkey home that has been tastefully upgraded throughout. New LED l...View this property >>
AND HERE'S YOUR MONDAY MORNING COFFEE!!