Good Monday Morning!
If you are considering building a new home or even a remodel of your existing home, it can be challenging right now. Supply chain disruptions have created huge shortgages of building supplies such as tile, paint, hardwood flooring, lighting fixtures, plumbing fixtures, appliances and many more. Don't expect that you won't deal with many long delays and in some cases the inablity to get the products you want. I know of remodels that should have taken 2-3 months that are taking over a year to complete. Also, look for prices on all of these building supplies to continue to escalate as scarcity drives prices higher. All of this is putting pressure on an already highly inflated new home industry. It's a much different world for new construction that we live in today and it has all happened within the last year. Here is an article from "Realtor.com" that speaks to this issue.
New home construction ebbed in October, but permitting activity continued at a steady clip, pointing to the challenges builders are facing in starting and completing projects.
U.S. home builders started construction on homes at a seasonally-adjusted annual rate of 1.52 million in October, representing a 0.7% decrease from the previous month, the U.S. Census Bureau reported Wednesday. Compared with October 2020, housing starts were up 0.4%.
The pace of permitting for new housing units increased in October, however. Permitting for new homes occurred at a seasonally-adjusted annual rate of 1.65 million, up 4% from September and 3.4% from a year ago. Economists polled by MarketWatch had expected housing starts to occur at a median pace of 1.63 million and building permits to come in at a median pace of 1.58 million.
What happened
The overall pace of housing projects being completed remained unchanged between September and October, but the rate at which builders finished work on single-family homes declined roughly 1.7% over that period.
Every region nationally saw an increase in permitting activity, led by an 8.3% uptick in the Midwest. Permits rose for all building types as well. Single-family permits increased 2.7%, whereas permits for buildings with two to four units lifted 8.2% between September and October. Multifamily permits increased 6.5% on a monthly basis.
The drop in housing starts was caused by a 3.9% decline in new construction for single-family homes. Multifamily starts actually rose 6.8% between September and October. Regionally, every part of the country recorded a downturn in housing starts except for the Midwest.
The big picture
The mixed message from the Census Bureau's new home construction report points to the supply chain-related challenges home builders are facing.
Building materials are still harder to come by than they were before the COVID-19 pandemic, and labor shortages continue to plague the construction sector. Both these factors have hampered home builders' ability to scale up the pace of construction.
That said, the demand for new homes remains elevated. "September new home sales figures were strong which reflects market optimism, and indicates that once materials and labor become readily available we are likely to see a similar surge in starts," said Kelly Mangold, a principal with RCLCO Real Estate Consulting.
What they're saying
"In September, homes under construction hit a 47-year high. With builders' resources so stretched, starting new constructions is being held back," Benjamin Reitzes, macro strategist at BMO Capital Markets said in a note, citing research from his colleague, BMO senior economist Sal Guatieri.
"With demand still strong and inventories low, the backdrop for building activity should improve as supply constraints gradually ease," Rubeela Farooqi, chief U.S. economist for High Frequency Economics, said in a research note.
"With one-in-four homeowners reporting that they aren't selling this year because they can't find a next home to buy in their price range, existing homeowners are facing a bit of a catch-22. For many markets, new construction is the solution," said Danielle Hale, chief economist at Realtor.com.
Have An Awesome Week!
Stay Healthy! Stay Safe! Remain Positive! Trust in God!
THIS WEEKS HOT HOME LISTING!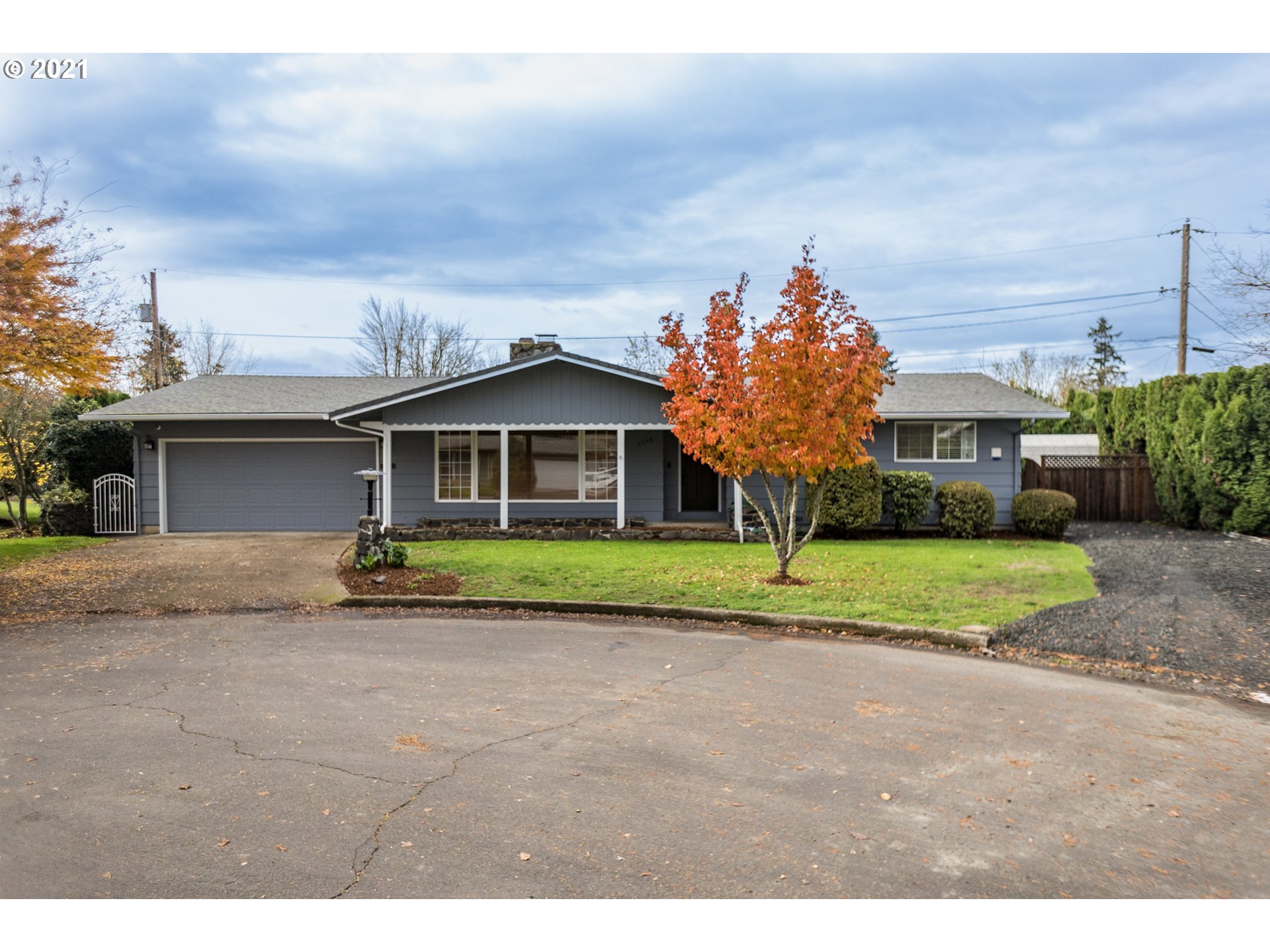 2548 35th Place, Springfield, OR
Price: $439,000 Beds: 3 Baths: 2.0 Sq Ft: 1524
Beautifully updated home in desirable Hayden Bridge area. Almost everything is brand new inside! New kitchen cabinets w/granite counters & breakfast nook, beautiful tile flooring in entry & bathrooms. New Carpet and paint inside and out. Seller spar...View this property >>
AND HERE'S YOUR MONDAY MORNING COFFEE!!