Good Morning!
Is there danger of another downturn in the national housing market?  It's hard to think that as strong as the national Real  Estate market has been lately that a downturn is on the horizon, but many signs indicate that this is just what may be ahead in the near future.  Much of the strength in the recent strong housing market has been created by historic low mortgage interest rates and not necessarily a large upturn in the economy.  With a strong housing market being rate dependant, any change in mortgage rates could have a serious effect on home sales.  Higher rates are on the horizon and the strength of the market will be reflected by how quickly and by how much rates jump.
Home prices have increased significantly in most markets and this means affordability is now becoming an issue once again. It was announced last week that homeownership is at a 48 year low.  This means that fewer American's are able to achieve the American dream of homeownership.  The scary part of this is that this low level of ownership is happening at a time when mortgage rates have made home ownership more affordable.  This is truly a warning sign.  Another warning sign is the fact that the number of people renting homes is up sharply and at a rate higher that we have seen in this country in decades.  The cost of building a new home is also up and this is having an effect on the number of new homes that are currently hitting the market. The affordability of the new homes at are reaching the market is far less than it was a few years ago.
It is hard to say just exactly what all of this means, but my guess is that the market you see today is short lived.  Once mortgage interest rates begin to climb there will be fewer buyer due to the fact that home affordability will decline with higher home price and higher rates.  This means higher payments and buyers lose their ability to qualify for financing.  This means fewer sales and pressure back on home prices.
As I have been saying for months, if you are a current homeowner and you are thinking about selling your home, don't wait!  Right now just may be the best opportunity you have for a sale as we approach a time when values will most likely decline again.  It may be many years before home values approach current levels again.  If you are a buyer, the inventory of homes to choose from may be low and you may be purchasing at a high price, but mortgage rates are still low and this situation is clearly going to change.  Don't wait, get out there and start looking and find your home.  You don't want to be one of the buyers that looks back and can't believe they did not purchase when the had the chance to take advantage of our current low rates.
Have An Awesome Week!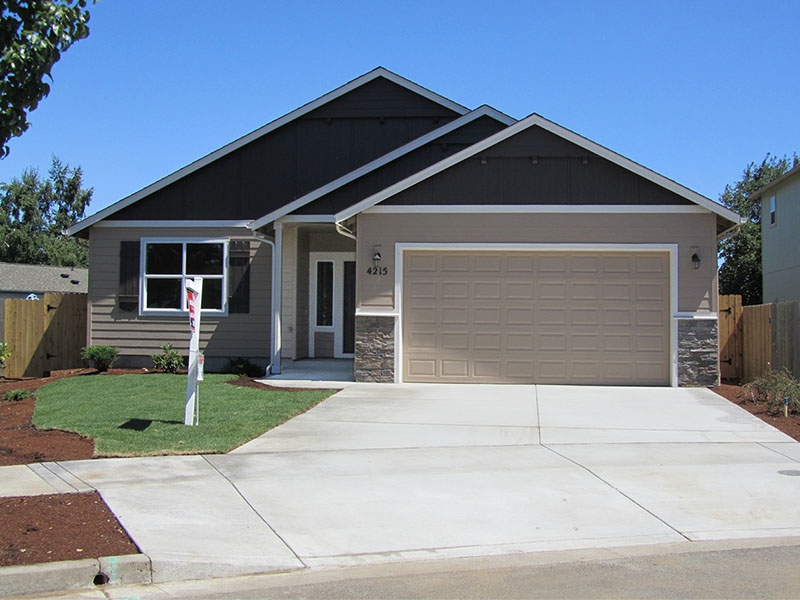 THIS WEEKS HOT HOME LISTING!
4215 Heins Ct
Price: $239,900    Beds: 3    Baths: 2    Sq Ft: 1489
Beautiful Brand New Home! Another great home from builder Gary Konold. Located in cul-de-sac w/ shopping only a 2 minute drive away! One level home offers laminate wood flrs, granite counters, vaulted & high ceilings & Great Room layout. Dining area…
View this property >>