Good Morning!
Things have now changed with your new mortgage loan.  New documents are now going to be required on all transactions and these new documents and new rules will most likely increase the amount of time it takes to close on your loan.  Here is a recent article from Realty Times that talks about the new items that went into effect on October 3rd of this year.
The Know Before You Owe disclosure form issued by The Consumer Financial Protection Bureau will go into effect on October 3, 2015. The rule provides for easier-to-use mortgage disclosure forms that clearly lay out the terms of a mortgage for a homebuyer.
But some lenders and real estate agents say the new mortgage rules may delay closings. What will change is that three documents, the HUD-1 Settlement Statement, the Good Faith Estimate, and the Truth-in-Lending disclosure will be pared down to two new closing forms called a Loan Estimate and a Closing Disclosure.
The Loan Estimate form must be given to consumers no later than three days after they formally apply for a loan. That means providing financial information to the lender and signing a mortgage application.
When the consumer receives the Loan Estimate form, he or she will know what the loan amount and the interest rate will be, how much the monthly payment is, an estimate of taxes and insurance based on local rates, and how much down payment is required.
To prepare for settlement, homebuyers will have a three-day period to review the Closing Disclosure form. Because of the added review period, lenders are recommending that borrowers lock in their mortgage rates for longer periods than they normally would.
CNBC real estate reporter Diane Olick explains that the "new rules will require lenders, title companies, real estate professionals and insurance representatives to all come together sooner in the process to ensure the disclosures do get out in time."
For example, a 30-day rate lock is typical, but borrowers can extend the lock period up to 45 days or 60 days. However, there may be a question as to whether or not more time is really needed to close the loan.
According to Bankrate.com, Borrowers are often told there's no charge for a rate lock. That's true in the sense that the rate lock isn't associated with a fee. But a rate lock isn't free.
Josh: A longer rate lock typically involves a higher interest rate, which is more expensive for the borrower. The interest rate or "pricing" difference between a 15-day rate lock and 60-day rate lock might be as little as one-eighth or as much as half of a percentage point, or roughly $25 to $50 per month for the life of the loan.
Laura: Meanwhile, real estate agents are preparing for the worst. According to a new survey by the National Association of REALTORS® says that about 56 percent of REALTORS® say they plan to add more time to their contracts.
Have An Awesome Week!
THIS WEEKS HOT HOME LISTING!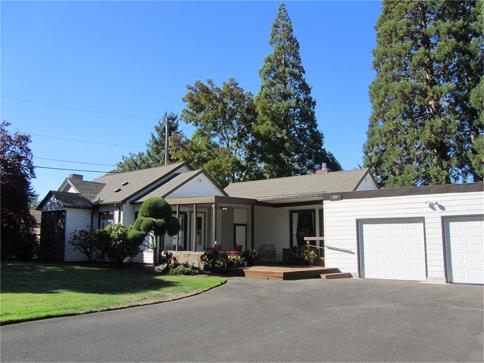 Price: $274,000     Beds: 4     Baths: 2     Sq Ft: 1868
Tranquil & spacious property! Beautifully landscaped 0.41 acre lot provides seclusion & great entertaining spaces. Remodeled home offers updated kitchen & baths, large living rm w/ gas fp, formal dining, large windows+skylight. Private master ste w/…
View this property >>