Good Morning!
With the housing market improving in the Eugene and Springfield area, new home construction is taking off again after a long slow period. Right now there is a variety of new homes and new areas to choose from in a wide range of pricing.  If you are thinking about buying new instead of an existing house, here are some tips from "Realty Times" on purchasing a new home.  Please remember that the Galand Haas Team has over 20 years of new home purchase experience.  Our experience ranges from finding you the perfect new home to helping you find the right builder, right area and leading you through the construction process.  Please contact us if you want to look into the purchase or construction of a new home.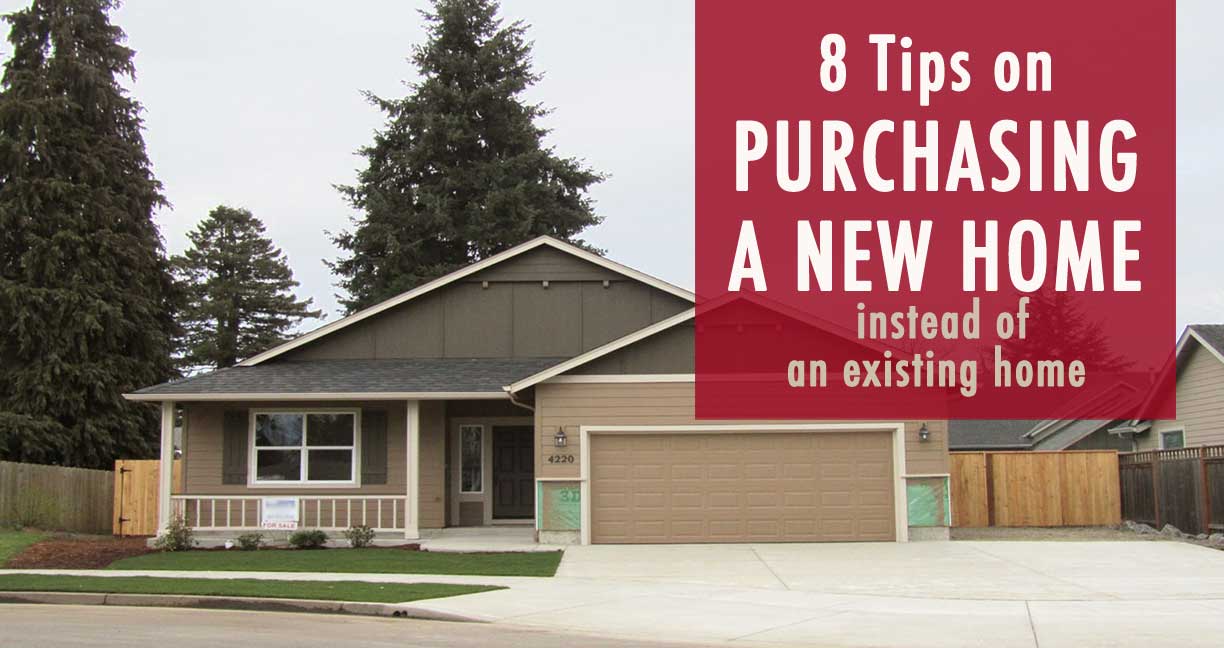 Buying a new home can be a truly exciting experience. Choosing your lot and floorplan, picking out all your fixtures, watching the progress from foundation to framing to finishes. Makes me want to run out and tour a model home right now!
Through all the excitement, though, there are a few realities that may be surprising for those buying new for the first time.
1. You probably won't be able to negotiate the price. New homes are not like resale, where there is the expectation of price negotiations back and forth. The price set by the builder is most likely the price you're going to pay. The exceptions are when there are just a few homes left and when there is standing inventory that needs to be sold.
"Look for builder inventory homes that have been on the market for 45 days or more," said Inman. "These are the homes in which a buyer might be able to get a good deal."
2.  But you may be able get some upgrades at no cost.
More typical in a new-home community is getting some upgrades thrown in—things like window coverings or nicer flooring. Negotiating a few must-haves into your deal can help offset your costs. Some builders may also help with closing costs as an incentive to buy.
3. There might also be incentives to using the builder's in-house lender.
Many builders have an in-house or preferred lender they work with to provide financing for buyers. There may be advantages to using this lender—better terms or a rate that's bought down. By law, the builder can't make you use their lender, so if you feel pressured, be sure to discuss with your real estate agent.
4. Use a REALTOR®.
Speaking of Realtors…you can use your agent to buy a new home, and, in fact, you should.
"In general, builders' model homes are staffed by agents who work directly for and represent the builder. A buyer also needs to have a real estate agent who represents them and looks after their best interests," said Inman. "Keep in mind that most builders will require that the real estate agent accompany and register the buyer on their first visit to the builder's model home or community."
5. Your home will not look like the model.
When you tour a model home, it's decked out with pretty walls and floors and lighting and countertops. The furniture is to scale and the fabrics are custom and the pictures are hung perfectly. It's pretty seductive. But the empty shell you buy won't look like this if you go with all the standard configurations and finishes. Be realistic about what you want, what you need, what you can afford, and how that translates to what you are seeing. The salesperson can point out which of the items you love in the model come standard and which are pricey upgrades.
6. The price of the home as advertised is not what you'll pay.
Typically, it will take many tens of thousands of dollars in upgrades and options to get the home you buy to look like the model. This can be a rude awakening for buyers who are trying to stick to a strict budget. The good news is rolling some of those upgrades into the mortgage can make good financial sense, according to Money Crashers.
"Upgrading during the initial construction phase is generally cheaper than updating your home later on. For example, if you choose to upgrade from laminate flooring to hardwood, you'll pay the difference in material costs—but you won't necessarily have to pay extra for the installation itself, since your builder needs to install floors in the first place. The same goes for things like windows and bathroom features."
7. You'll be dealing with construction noise and traffic. For a while.
The peaceful life you envision can be a reality, but probably not from the get-go. Depending on the community, it may take time to complete construction. Which means dealing with congestion and hassle for the time being. Amenities like pools, sport courts, and trails may also not be built out by the time you move in. Asking ahead of time about the construction schedule can help you manage expectations.
8. Not everything will work perfectly.
In any house, there are bound to be issues. New homes are no different. Builder warranties will help.
"Warranties for newly built homes generally offer limited coverage on workmanship and materials relating to various components of the home, such as windows, heating, ventilation and air conditioning (HVAC), plumbing, and electrical systems for specific periods. Warranties also typically define how repairs will be made," said the FCC. "The duration of coverage varies depending on the component of the house. Most warranties on new construction cover siding and stucco, doors and trim, and drywall and paint during the first year. Coverage for HVAC, plumbing, and electrical systems is generally two years. Some builders provide coverage for up to 10 years for "major structural defects."
Have An Awesome Week!
THIS WEEKS HOT HOME LISTING!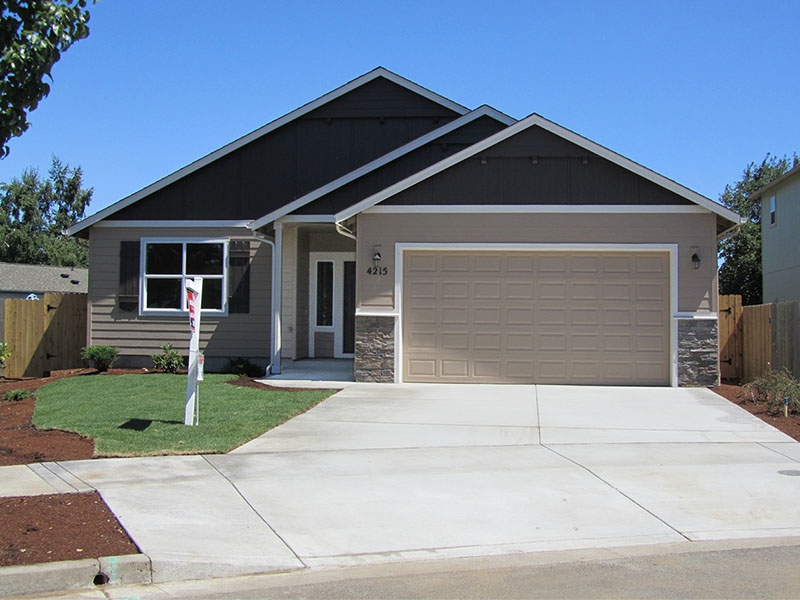 4215 Heins Ct

Price: $239,900     Beds: 3     Baths: 2     Sq Ft: 1489
Beautiful Brand New Home! Another great home from builder Gary Konold. Located in cul-de-sac w/ shopping only a 2 minute drive away! One level home offers laminate wood flrs, granite counters, vaulted & high ceilings & Great Room layout. Dining area…
View this property >>